A Short Description About World Meetei Council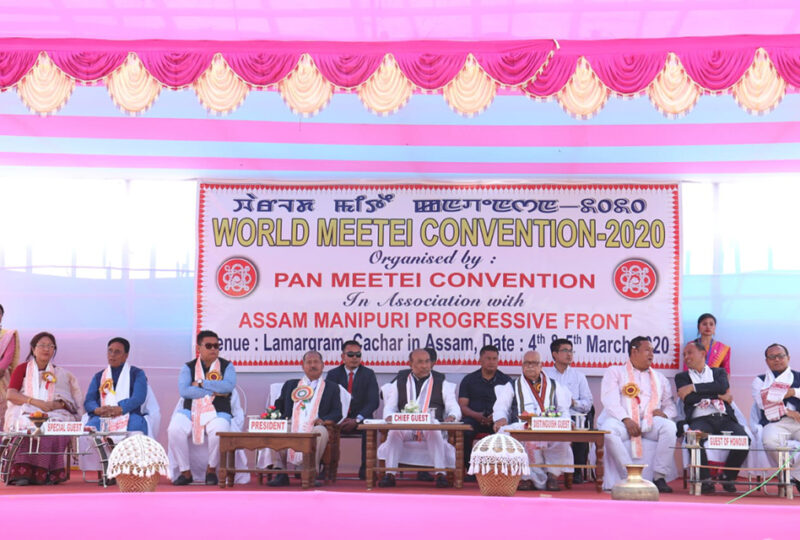 WMC was formed to protect and promote the interests of the Meetei people in the world particularly in India, Bangladesh and Myanmar who have been living as a community since the last many centuries pertaining to their socio-economic and all-round development.
Read More
WMC is a platform and at the same time a movement as well that envisages the re-awakening and rejuvenation of the Meetei people through conscious collective efforts for social advancement, the pursuit of happiness and reclaiming our instrument of humanity to achieve our cause a dignified life.
Join Us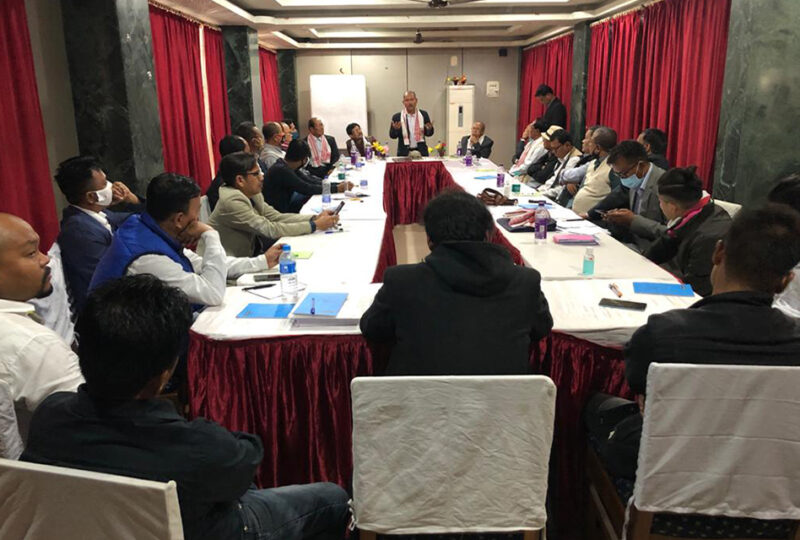 Connecting blood bonds across borders and barriers towards building a vibrant social, economic and cultural life for the Meetei people living in India and abroad.
Read Mission
Genesis (The founding of World Meetei Council)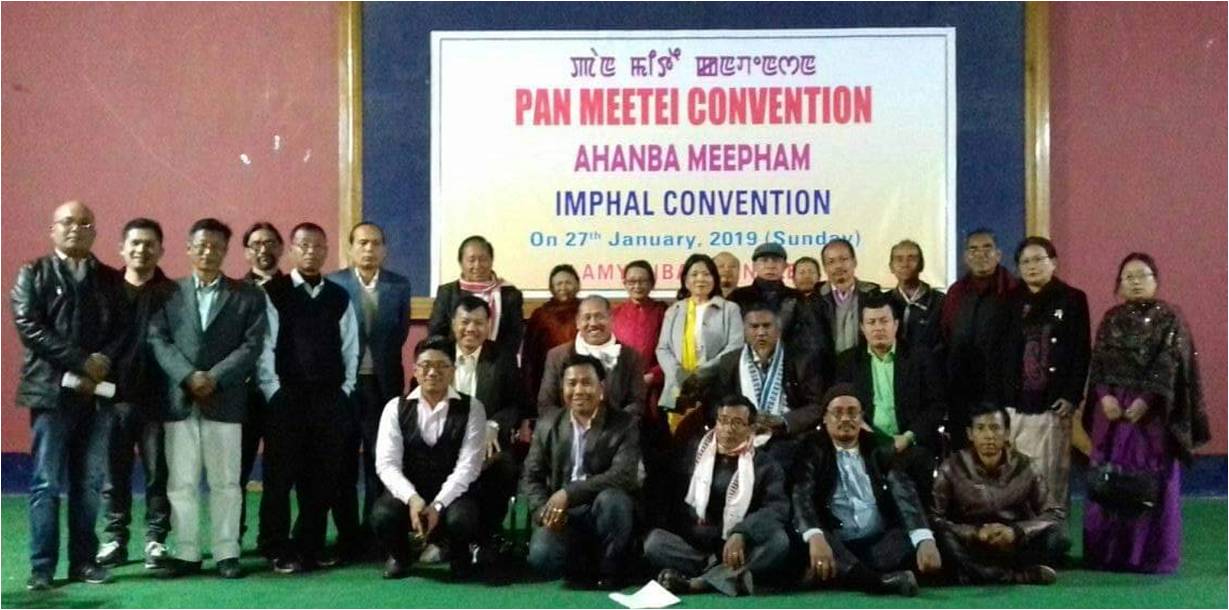 World Meetei Council (WMC) was formed  on October 1st, 2018 under the name of Pan Meetei Convention following series of discussions during the period of 2017-18 among some like-minded people from Manipur, Delhi, Mumbai… and other parts of the country for shaping a common destiny of the Meetei people. 
The first gethering of the members took place in Imphal on January 27th, 2019 which is known as the "Ahaanba Meepham". The most important outcome of the gethering was the creation of IMPHAL DECLARATION that sets the core values, principles, objectives, guidelines and vision of WMC.

960.000
People participated



formed to protect and promote the interests of the Meetei people
Stay updated with us! Stay Connected with us
World Meetei Council News Updates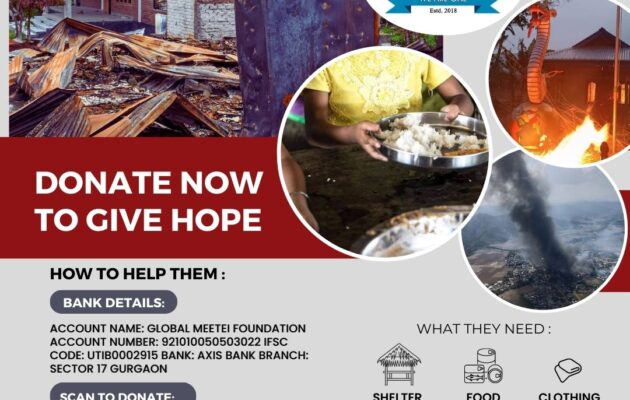 Comments Off

on Donate now to give hope to the displaced Meetei families in need
Together, we can make a difference. Donate now to give hope to the displaced Meetei families in need.
Imagine waking up one day to find your home destroyed, your loved ones missing, and your entire life upended. This is the reality faced by the countless Meetei families in Manipur displaced due to violence and conflict. It breaks our hearts to witness their suffering, but we refuse to stand idle. With your help and generosity, we can bring hope and relief to these displaced families, providing them with the support and resources they need to rebuild their lives.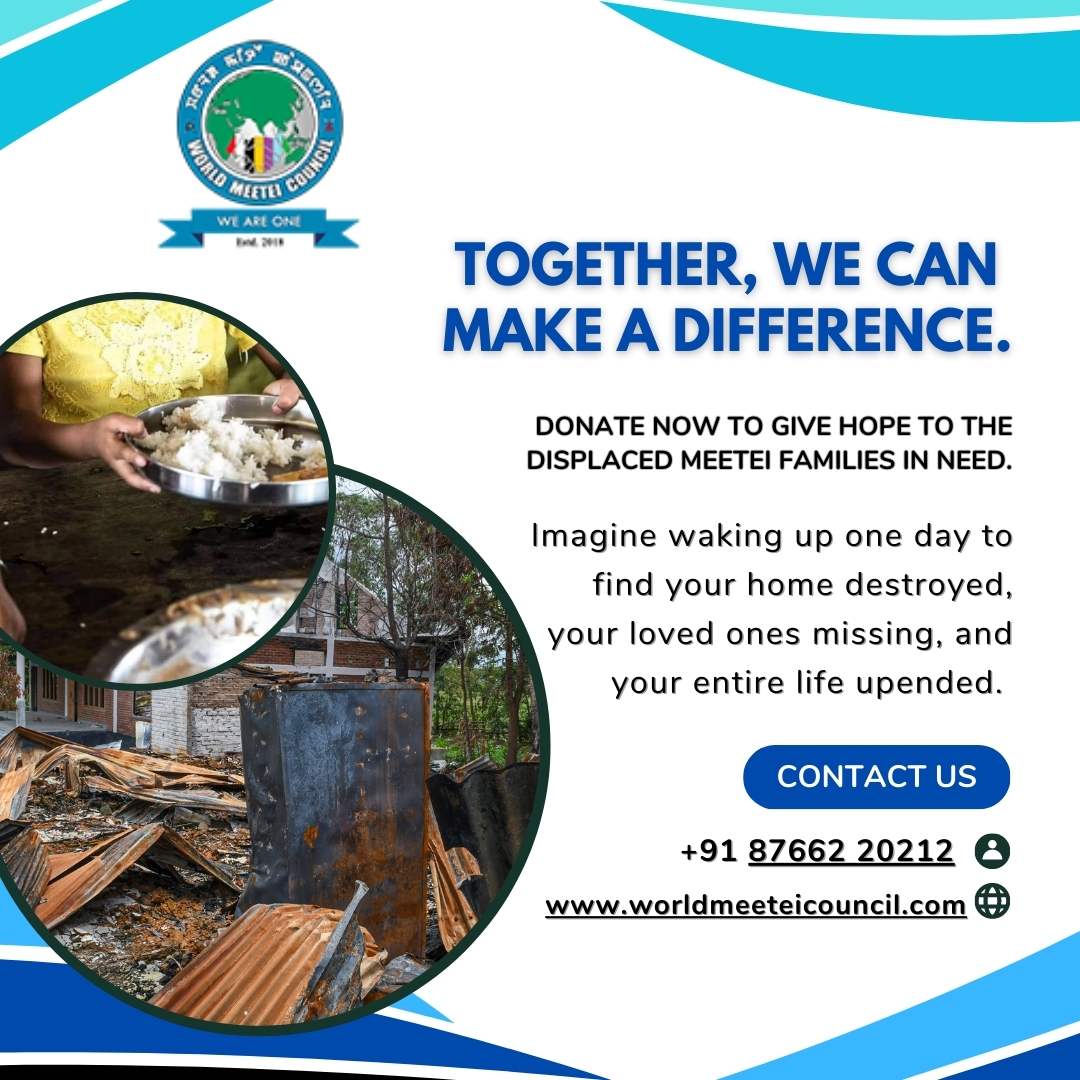 Join us in this noble cause, and let us show them that they are not alone – together, we can make a difference. Donate now to give hope to the displaced Meetei families in need.
In addition
to the devastating loss and trauma experienced by the violence-affected Meetei families in Manipur, several other themes deserve our attention. One such theme is preserving cultural heritage and traditions in adversity. For these families, displacement means losing their homes and possessions and risks eroding their identity and traditions. By donating to this cause, we can help support efforts to preserve and revive Meetei culture, ensuring that future generations have the opportunity to embrace their heritage.
Furthermore
, another theme that arises from this situation is the need for sustainable development in conflict-affected areas. Displacement often results in economic instability and a lack of access to basic necessities, such as food, clothes, shelter, and healthcare. By donating, we can contribute to projects focusing on long-term development, providing these families with the tools and resources to rebuild their lives beyond mere survival. It is also important to recognize the impact of displacement on women and children. They are often the most vulnerable in such situations, facing increased risks of violence, exploitation, and limited education opportunities. Donating to this cause will help provide a safe environment for women and children, ensuring they have access to essential support systems and resources to rebuild their lives.
Additionally
, this cause allows us to acknowledge the interconnectedness of global issues. Conflict and displacement do not exist in isolation - political, social, and economic factors often fuel them. By supporting the violence-affected victims of Meetei families in Manipur, we contribute to a larger movement for peace, justice, and equality.
Ultimately
, donating to give hope to the violence-affected people of Manipur in need is not just an act of charity but a powerful statement that showcases our shared humanity and compassion. It is a way of acknowledging that we are all interconnected and are responsible for supporting one another in times of crisis. Let us unite and make a difference in the lives of these families who have suffered so much. Donate now and be the change you
wish
to see in the world.
#WorldMeeiteiCouncil #DonateForACause #SupportMeetei #Meitei #EmpowerCommunities #Savemeitei #savemanipur #donate
Read more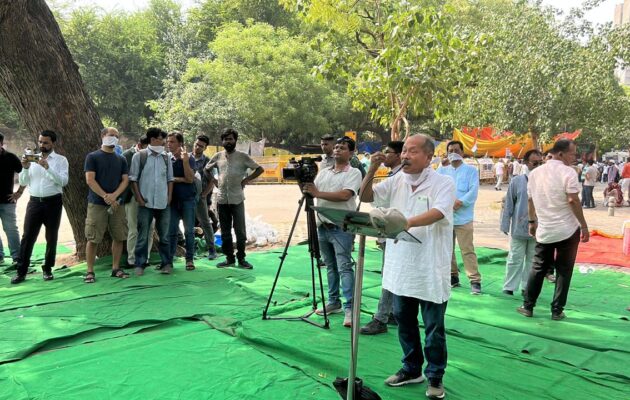 Comments Off

on WMC held a public Gathering on 14 May 2023 at Jantar mantar, Delhi.
WMC held a public Gathering on 14 May 2023 at Jantar mantar, Delhi
. It's SOS to Govt of India with special appeal - 1. Meetei needs Constitutional Protection 2. Implement NRC in Manipur 3. Protect Indigenous People against Atrocities on 14 May 2023, the World Meitei Council held a public gathering at Jantar Mantar in Delhi. The meeting was called to address some pressing concerns that the Meitei community faces in India. The National Spokesperson of the WMC, Mr. Nabakishore Yumnam, spoke at the gathering, making a special appeal to the Government of India. With a convincing tone of voice, he highlighted some of the urgent issues that our community is faced with and urged the government to take immediate action. Let's listen in to what Mr. Yumnam had to say. The Meitei community has faced various issues in India, including discrimination, harassment, and marginalization. Mr. Yumnam addressed these problems in his speech, emphasizing the need for the government to take action to protect the rights of the Meitei people. He also highlighted the importance of preserving the cultural and linguistic heritage of the community. Mr. Yumnam spoke about the contributions of the Meitei people to the country's culture and economy, and called for their recognition and inclusion in mainstream society. In addition to the urgent concerns affecting the Meitei community, Mr. Yumnam also expressed his views on the broader issues facing the country. He spoke about the need to strengthen democracy, protect human rights, and address social and economic inequalities. Mr. Yumnam's speech resonated with the crowd gathered at Jantar Mantar, who chanted slogans and held up placards in support of his message. Beyond the immediate actions that the government needs to take, Mr. Yumnam's speech also highlighted the importance of dialogue and collaboration between different communities and stakeholders. He emphasized the need for unity and solidarity among all groups in India, and called for peaceful and inclusive approaches to resolving conflicts and addressing societal challenges. Overall, the World Meitei Council's public gathering at Jantar Mantar highlighted some of the pressing issues facing the Meitei community in India, and demonstrated the determination of its members to work towards justice and equality. Mr. Yumnam's speech served as a powerful reminder of the importance of preserving cultural diversity and fostering inclusive societies. It is hoped that the government will heed the call for action, and work towards a more just and equitable future for all Indians. Furthermore, the WMC's public gathering also shed light on the broader issue of representation and visibility for marginalized communities in India. The Meitei community is just one of the many ethnic and linguistic groups that have long been ignored or overlooked by mainstream society. It is essential to recognize the contributions and lived experiences of these minority groups, and to include them in decision-making processes at all levels of government and society. Another critical theme that emerged from Mr. Yumnam's speech was the need for education and awareness-raising initiatives. He spoke about the importance of educating the broader public on the history, culture, and struggles of the Meitei community, and of creating opportunities for dialogue and exchange between different groups. By fostering empathy and understanding across societal divides, we can help build more inclusive and cohesive societies. Finally, the WMC's gathering at Jantar Mantar highlighted the power of collective action and community mobilization. It is only by coming together and speaking out against injustice and inequality that we can hope to effect meaningful change. It is essential to create spaces for advocacy and activism, for people to express their concerns and demand the rights
and
protections they deserve.
Read more